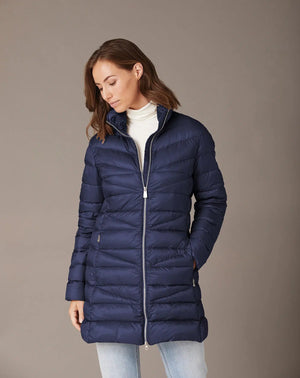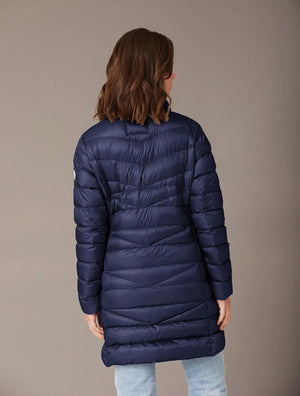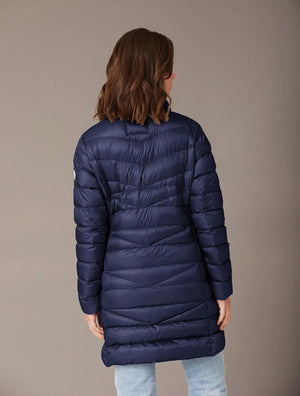 Hedvig- Navy Blue
Super light down jacket in line quilt.
The jacket has two-ways zipper and pockets with zipper. The jacket is sewn in 2 layers and are perfect for the transition season.
Excess down must be expected. Remedy by washing and dryed by tumble drying.
Jacket has hood inside collar.